As I was enjoying the Jets vs Browns game in my bedroom I hear SQUEALING and SCREAMING, I immediately jump out of bed and my nieces are speaking on Mariah Carey octave #8 saying there's a wolf in the backyard. A DEAD WOLF, OMG, IT'S BLEEDING *cues horror movie screams* I step out on my balcony and sure ENOUGH, there's a dead animal hanging next door LOL
When I was a child, I remember my grandfather going hunting with his eldest sons and bringing back deer, coming home and putting it on the kitchen table and going outside to smoke his cigar and drink liquor.
I took a few pictures, as you see above, then I went outside to get a closer look and take some more pictures. My neighbor and I talk about it, he said he's leaving it outside and will start cooking it tomorrow for Christmas. That's usually the time where my family would have delicacies, venison, rabbit, squirrel and duck. Thanksgiving and Christmas.
There are many types of food that you can make with venison: sausage, stew, roast, Rudolph pie (Shepherd's pie) and so much more. Just do a google search.
I do NOT know nor remember HOW my grandmother prepared the venison or what she made, but here's a recipe that I found online along with pictures. Visit the site to see what other ways this cowgirl prepared venison.
Venison Pastrami taken from cowgirlscountry.blogspot.com
I made a bit of pastrami using a roast from that little buck I got this deer season.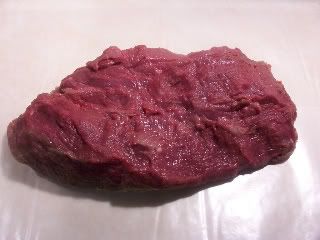 For my dry cure, I used…
5 tablespoons Tender Quick
2 tablespoons brown sugar
1 tablespoon ground black pepper
1 teaspoon ground paprika
1 teaspoon ground bay leaves
1 teaspoon ground allspice
1/2 teaspoon garlic powder
This is enough for 5lbs of meat.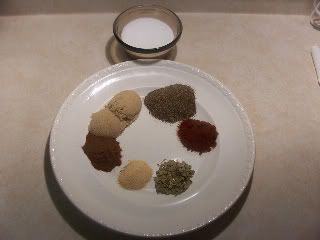 I combined the cure, rubbed it into the venison, I shake the venison to remove any excess cure……..then wrapped the meat and set it in the fridge to cure for 5 days….

After curing, I rinsed it off and let it soak in fresh water for 2 hours….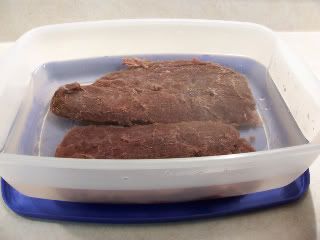 Before smoking, I rubbed the meat with a mixture of allspice, garlic, crushed bay leaves, crushed juniper berries, onion powder, black pepper and mustard seeds….